Cloudream · Smart Fitting Mirror is equipped with the most accurate 3D human body scanning and restoration technology at present. A user only needs to stand in front of the mirror, and then a 3D image on the user wearing a new garment will be displayed automatically. Also, the user is able to change the style at will. In addition, it can get the preferences of customers, and raise a recommendation on garment matching intelligently, bringing a wonderful shopping experience for users.
Functions of Cloudream · Smart Fitting Mirror
Advertising in the Mode of Standby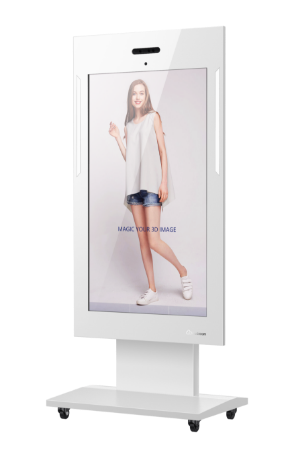 · Lower shop decoration cost/increase the time of customers staying in the shop/
improve fitting efficiency
· Increase the area effectiveness of a shop/increase the transaction and conversion rate
· Reduce the labor cost
· Determine the procurement by sales/reduce the expense of store expansion
· Reduce the inventory turnover/reduce the cost of customer development
· Gather customers and guide customer flows/fulfill an accurate marketing/
newly add multiple operation points
· Improve the shopping experience
· Simple fitting/ 3-second garment changing/virtual imaging
Improve Shopping Experience
· Face recognition and smart recommendation/rich dress collocation
· Various interesting virtual scenes
Purchase at Anytime and Anywhere
· Fitting on the mobile phone/full-scene fitting/scanning and fitting
· Convenient on-line and off-line shopping
Cloudream · Smart Split-type Fitting Mirror
It is divided into a portrait collection scanner and a fitting equipment, featuring more flexible installation &deployment, and lower cost
Face recognition: face analysis and initiative recommendation
Goods recognition: RFID automatic recognition
Cloudream
Smart Fitting Mirror (Kids)
Small mirror body, and cute interface design, meeting the usage requirements of children.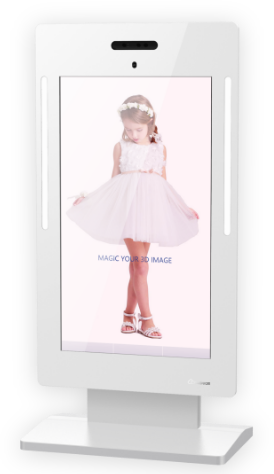 3D Smart Anthropometric Room
The Cloudream · 3D smart anthropometric room is a new type of full-dimensional anthropometric device, being able to accurately measure 32 items of anthropometric data and providing a smart high-end garment customization service.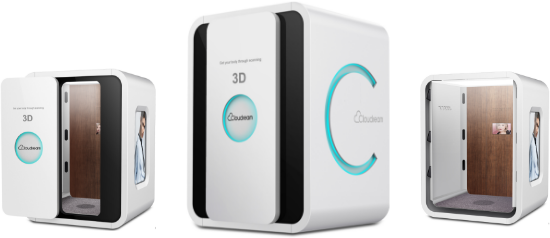 It features a fashionable appearance, and the sliding door designed guarantees the privacy of each experience
It only occupies a small area, less than 4 square meters and is able to be installed conveniently
3D model in the proportion of 1:1 with a real person
32 items of anthropometric data, accurate to 1-2cm